OBX Fitness Collective
Welcome! Thank you for checking us out.
The OBX Fitness Collective is the only studio of its sort on the Outer Banks of North Carolina.  We offer a wide array of group training methods for all levels including Barre, Rebounders, TRX, Hip Hop Dance, Whimsy Warriors, HIIT, strength and stamina circuits, mobility, and broad-spectrum, practical and playful movement practice among others. Practice with us can bring about injury prevention, performance enhancement (both general and sports related), improved conditioning, and physical competency. Being a part of our community promotes healthy lifestyle choices, aids in well thought goal setting, and, more importantly, achievement, as well provides a positive, open minded space for movers of all variety, experience level, and age to come together and share in one of our most important and enjoyable aspects of life: Movement.
Even a brief analysis can bring one to the conclusion that the human body is made to move. We believe Movement is a privilege, not a chore. We are made to move, so let's move more!! Our instructors are constantly studying, learning from authentic experience, and adapting information on many methods to bring legitimate and fresh content for all. Our goal is to make ones fitness efforts mindful, engaging, and enjoyable. We'd love to have you join us for in house classes in Kitty Hawk, or join our growing online community. 
Fundamental MVMT
Every first Saturday, Movement Mentor, Dan will lead an introductory class for all levels on the movement practice.
Rebounders
Multiple rebounder-integrated classes exclusive to the Outer Banks.  Fitness that is fun! These classes can fill up, sign up to reserve your spot.
Whimsy Warriors
A high intensity, low impact workout designed to invigorate and empower!  
Upcoming Classes
Today's classes are listed below. To view another date click the date picker. See you soon!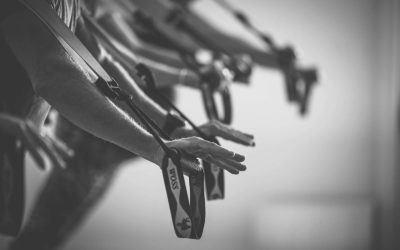 Our one year anniversary is upon us!  We are showing our appreciation to our members by offering a Wellness day Friday,...
read more