Goals begin with a Plan
With our team's massive body of practical knowledge to draw from, our personal coaching options may be the catalyst you need to have your strongest year ever. From beginners' programs and body composition coaching to mobilizing and bulletproofing joints, it can be tough to sort through all the information available. Our coaching is available on-site and on-line. Contact us today for FREE consultation.
 On-line Training with True Coach
True Coach software allows for coaching via in depth, personalized programming relayed through demonstration videos, open communication, and accountability.  Your coach can see when you've completed a workout and you can comment, ask questions, and record results all in the app on your device.  This option is preferable for those with some experience in physicality prior but experience is not necessary.
 On-Site Training 
 Personal and small group coaching can often be the best way to address the needs and eliminate the limiting factors that keep one from achieving their goals.  Whether your goal is to repair an injury or to look your best for an upcoming event, guidance can make the difference.  Many gyms provide "cookie cutter" or one program fits all styles.  If you want to feel heard and understood and would like your programming to reflect your goals, check with us first.  
Dan, Movement Mentor  
 On the Outer Banks, Dan stands apart from the status quo through his complex understanding of multiple disciplinary practice. Head of OBX MVMT (Outside the BoX) he brings a science to finding balance .  Through his broad spectrum of experience he has formulated a process that can help anyone, regardless of starting point, to better health and understanding of the body, and its relationship to overall wellness of a person.  He has helped many people with a variety of goals over his career, will you be next? 
Brian, a multiple year virtual student of Dan's had this to say: 
I am convinced this practice is greatly improving the quality of my life and adding years back to my life expectancy compared to what I was doing previously. For this, I am extremely grateful.
 I began this practice with some physical impairments such as limited range of motion in my right shoulder and some impairment in my right hand grip. Both of these are noticeably improving, all without medical intervention or drugs. The ability to put my arm around my girlfriend while sitting on the couch is priceless.  
This program is by no means a magic pill… a movement program puts the student in the drivers seat, an important difference to note in an industry that builds a reliance on spoon fed instruction.  Support is always available, but as confidence and competency increase, one may find that they have an understanding of what work is priority and how it can be integrated into the things they love to do already, or things they have wanted to do. After all, it is your body, and you should, in part, decide what is most important for yourself.  (This deeper dive into the art and science of owning and operating a human body will, when properly executed improve ones movement and consequently their life.)
Lindsay, Owner  
 One of our founders, Lindsay heads up the beginners' programming and has a real knack and lady's touch when it comes to getting people moving.  With experience in barre, pilates, and strength training, there is no one more equipped to get you ready to join classes at OBXFC.  Building safe forms during exercises and conditioning cardio and muscular systems is the main goals of the classes but some times classes can be intimidating to beginners.  Others may simply have different goals or limitations to work with.  Finding your best options can take some guidance, we are here to help.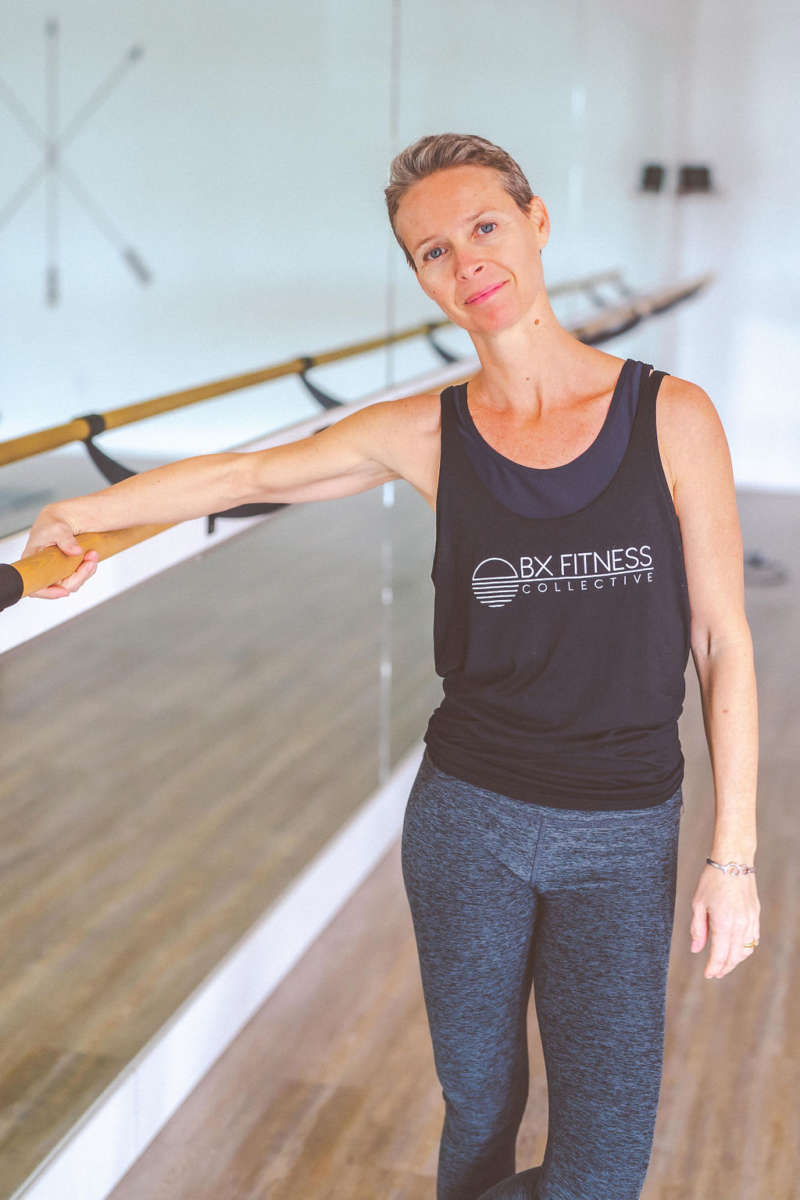 Apply Today
Via Email, Text,
or Call
OBX Fitness Collective
DL Althoff, Movement Mentor
p:252-722-6292